Title: Adele Arrives at the Studio
Doll Artist: Kim Fortier Profile / Articles / Webpage
Medium:...Adele is a Cloth "stump" style doll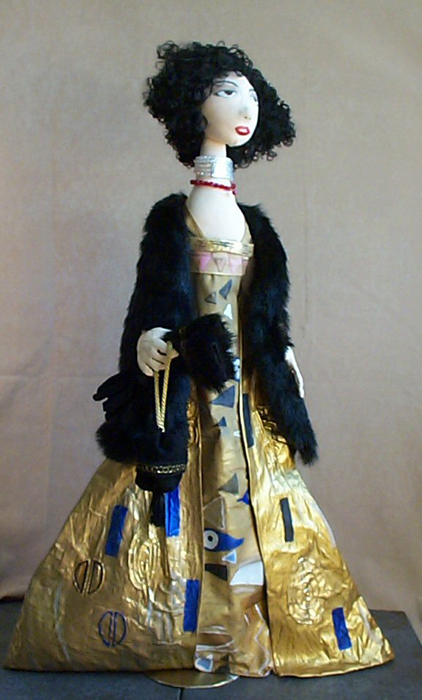 Description:Adele is 27 inches tall, and 18 inches wide at the base of her cloak. She is wearing a hand painted and gold leafed dress made of muslin. Her cloak is cloth and faux fur. The cloth was stiffened, hand shaped and painted, then gold leafed. The faux fir cape is lined in satin and has matching gloves. The minaudierie is handmade to match.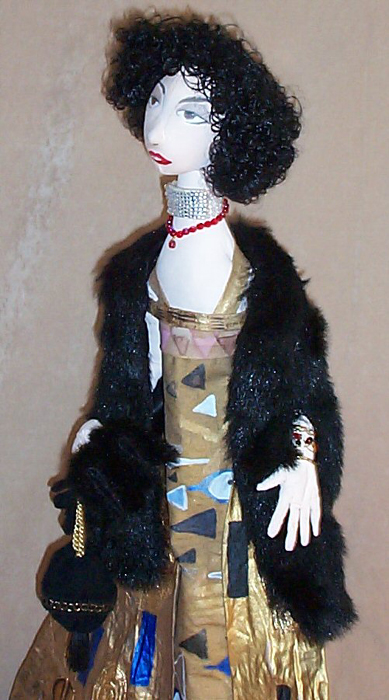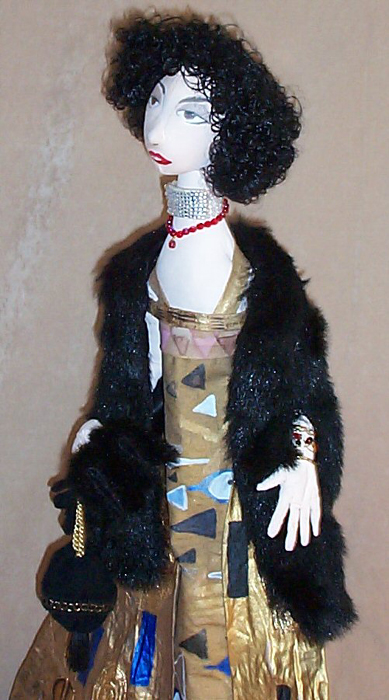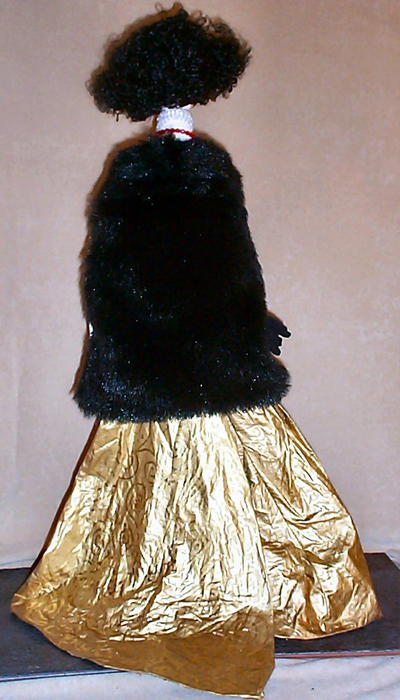 Inspirations:...Gustaf Klimt's Portrait of Adele Bloch Bauer I is a true work of art – it is beautiful, considered Klimt's masterwork during his Golden Age. It is the barest outline of a woman, really just her hands and head, surrounded by gold designs that border on abstract art. I decided that at some time, Adele had walked into the studio, probably wearing a coat of some sort, her finest jewelry and a slight smile.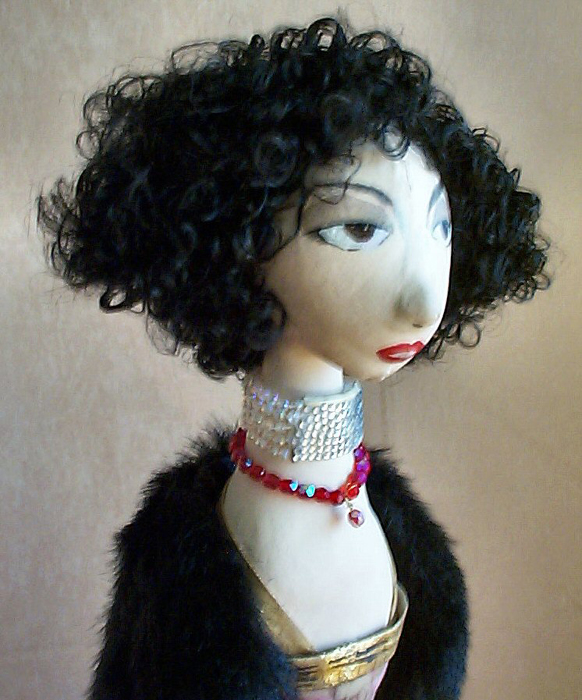 Herstory: Adele has just arrived at the studio, to have studies done for the portrait commissioned by her husband Ferdinand. She holds gloves and minaudierie, where she's stashed her cigarettes! Someone will take her wrap, and then it's time to sit still and let Herr Klimt work his magic.
Why don't you join next year's Challenge