Title: Estelle
Doll Artist: Hellen Grossman Profile / Articles / Webpage
Medium:...She is made from doe suede.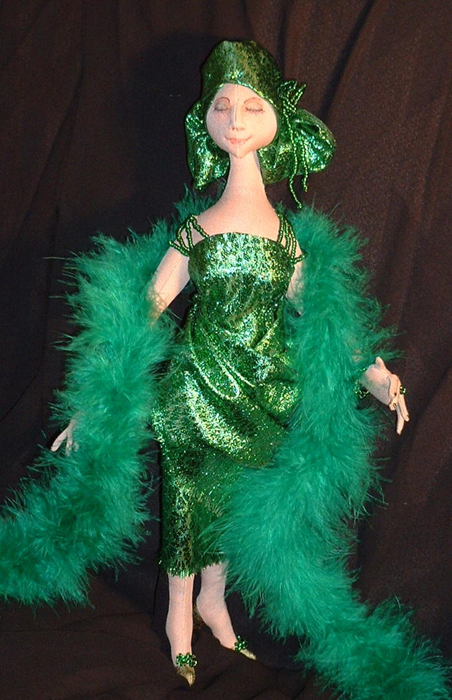 Description:She is made from Mary Tressler pattern. She is wearing some glitzy dress that draped around her body (heaps). Estelle is wearing a boa in case of lite breeze.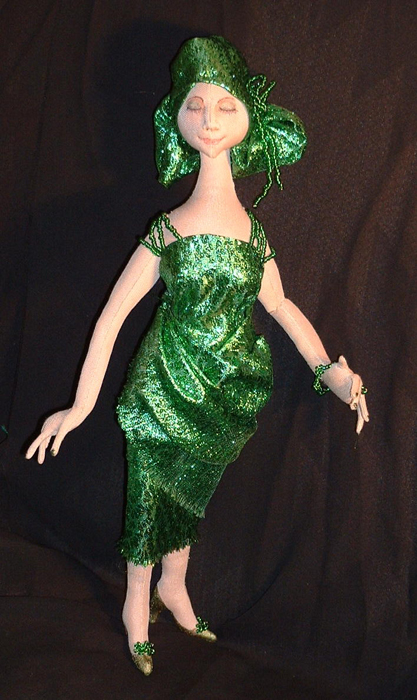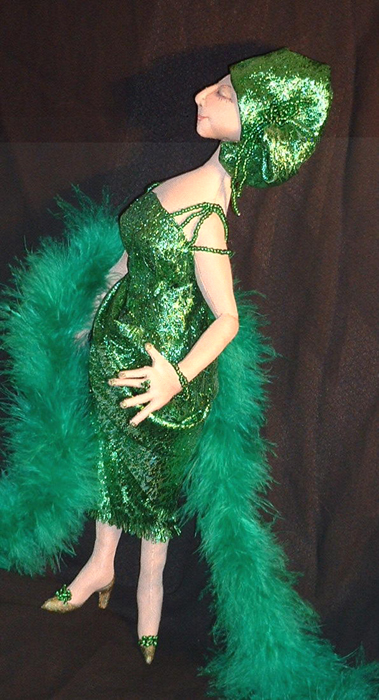 Inspirations:...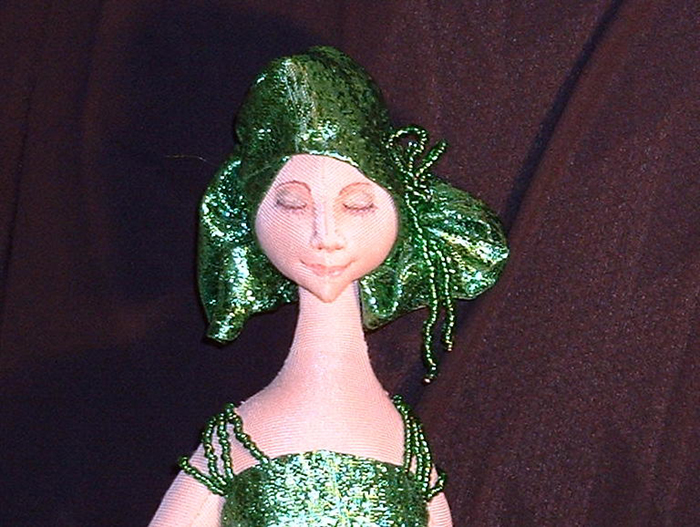 Herstory: She is enjoying herself, her new dress, enjoying the wonderful evening and in piece with herself.
Why don't you join next year's Challenge