First dolls

Early dolls

Two dolls from the book "Crafting Cloth Dolls"
by Miriam Christensen Gourley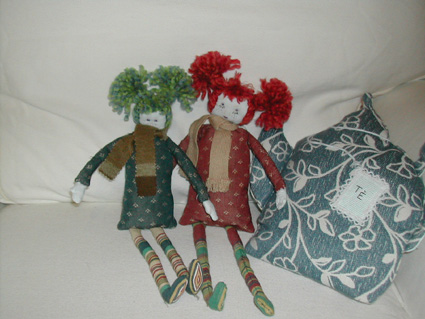 These twin sisters are made from the pattern Tulip by Rita Carl that appears on the cover of the book.
They are very early attempts as you can tell.



Small dolls from free patterns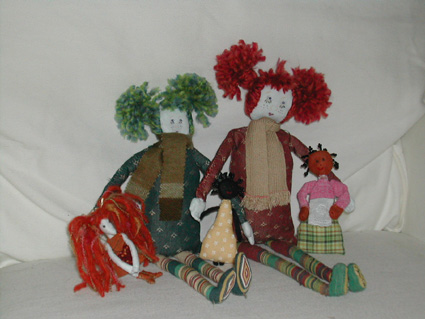 Featured together with my "Tulip" sisters are two versions of Beadelia
and a tiny version of Best Friends by Jen Zacher


Do you want to know when this site would be updated ? Or just want to share some ideas or comments?
Please email me: Marta Santiago Thanks.