A Cloth Hitty with a Fancy Green Dress
This is a Hitty made out of my own pattern. She´s made of cloth with painted features.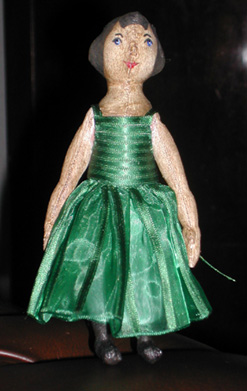 She´s wearing a Fancy Hanmade dress made of ribbons, interfancing and some sewing.
I hope that you can tell
how the dress has satin
ribbons attached
She´s a prototype so that´s why I call her ProtoHitty.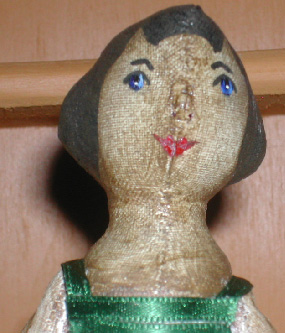 If you want to see her without clothing follow this link
I hope that you like this Hitty from Spain
Marta