Hitt
Mood:
special
Now Playing: She has arrived to US... at last
Topic: Hitty Marta Spain
Hi, tons of things have happened since my last post... among them the wedding of my owner... Congratulations!!
But I want to share the pics of a new Hitty that my owner has made. She got lost in the post, but came back and now is safe at the US at home with new mom Linda. She gave her the name of Hitty Marta Spain.
Please Hitty Marta Spain don't forget us... write some emails, send pics... and be nice to Linda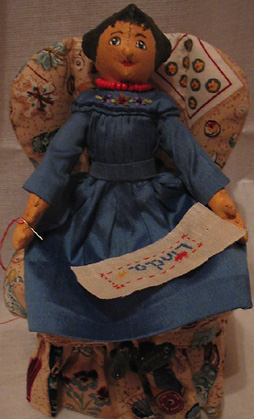 Posted by kukulla at 3:32 PM MEST
Updated: Tuesday, 20 July 2004 3:53 PM MEST