Last year's judges where first line figurative dolls artists (aka as doll artists) . And included:

Gloria Winer (mimi) / Betts Vidal / Jacque Uetz / Sue McFadden / Patti Page / Debbie Flanigan / Priscilla McDonald

We still have not formed the jury, and we are requesting some professional or advanced dollmakers to share some online time with us.

If you think you qualify to be a judge and don´t mind spending some time with us please email me.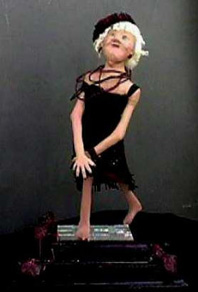 | | | |
| --- | --- | --- |
| | Lucille's Last Dance by Alice C. W. Dennis 2003 CIT winner of Beginner Best of Theme and People´s Choice | |